Environmental problems in northern Kosovo in the magazine ForYou
Release date: 04.11.2016.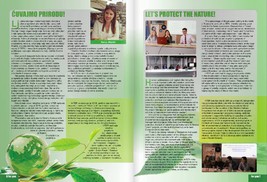 In the October edition of the magazine ForYou, read about environmental problems in northern Kosovo, identified during the research implemented by InTER within the project "POlicy Dialogue for Better Environment Protection and Development action", funded by European Union Kosovo.
Article can be found here:
http://bit.ly/2f5J5cc
The project is implemented in the period January 2016 - March 2017.