Press release: "Roma Entrepeneurship - Challenges and Perspectives" project launched
Release date: 08.04.2016.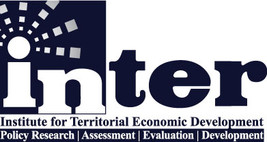 Institute for Territorial Economic Development (InTER), in cooperation with YUROM Centre, will work on Roma entrepreneurship issues for the next nine months, within the project "Roma Entrepreneurship – Challenges and Perspectives", funded by Think Tank Fund of the Open Society Foundations (FOSI Think Thank Fund). Project objective is to raise awareness of relevant institutions on specificity of Roma entrepreneurship in Serbia and provide policy recommendations to create conditions to encourage Roma minority to take a more active part in the economic development of Serbia.
In order to achieve project objectives, InTER and YUROM Centre will conduct a broad research throughout Serbia, with the focus on successful Roma entrepreneurs. The research should provide answers on whether there are specific burdens for entrepreneurs from the Roma community (eg. Access to financial markets, access to state programmes for entrepreneurship development, access to high quality labour, import and export problems, etc.) and offer solutions for practical policy that would try to overcome the identified problems.
Research results be presented at the press conference in Belgrade and round tables in Nis and Novi Sad, and the central event will be the conference on Roma entrepreneurship that will gather representatives of state institutions, international organizations and professional community, and include discussions about problems and perspectives of the development of Roma entrepreneurship in Serbia. The project will also include a documentary movie about Roma entrepreneurship in Serbia, as well as media promotion activities and advocacy activities with the key decision makers.
Having in mind that 2016 is the Year of Entrepreneurship, with this project InTER and YUROM Centre wish to support the initiative of the Government of the Republic of Serbia and relevant ministry for entrepreneurship development in Serbia, especially with regard to Roma community.
More information about the project can be found in InTER's website www.regionalnirazvoj.org.